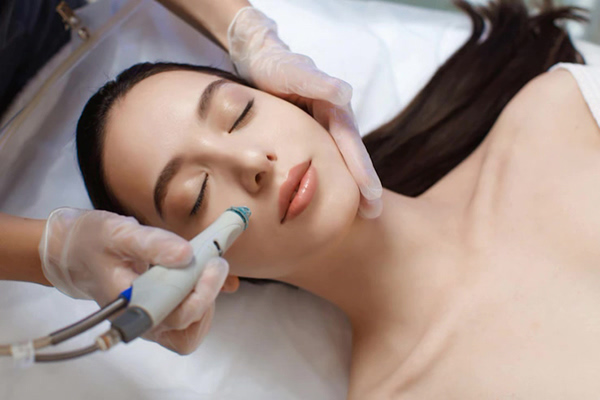 Sara Royal is beauty and skin care center, located in Copenhagen - Denmark, started from 2016

With more than 7 years of experience we guarantee you a great treatment for your skin and body so you can put your beauty in the right expert hands.
Since young age she was passionate about selfcare and bodycare,
"To sustain anything in life, we should care.. Just care about it" Sara says.
This mentality eventually lead to having "Royal Sara" clinic, and absolutely made her outstand in a massive market such as beauty market.
Studied Dental Care and specialized in laser treatments but never stopped there, she countenued to gain more knowledge through courses and trainings, and now she have plenty of certificates in Hydra facial, RIkei energy, Acces Bars treatment, Radio Frequency treatment, massage, cupping treatment, laser hair removal, botox, filler, profilo and Prx-T33 treatment.
Also she studied "nutrition" to make sure her full knowledge of beauty and human body world.
So make your self comfortable at "Royal Sara" clinic you are in a good hands.
Appointment
Book Time
to Get Bb glow Treatment

Book a treatment, pop in and have a look, it really is like a little wonderland. Fabulous place.
testimonials
What our clients say
I love going to 'all about u'! Lovely friendly girls who work there. Would always recommend!!!.

Jennifer
Love this salon... I feel like a princess once been for a treatment here. Relaxed fun and friendly. Sara Royal worth a try... you won't look back. Enjoy...

Coby Sue
Sara is always upbeat, calm and beautifully turned out. She always encourages and inspires and her new salon is just an absolute delight. I have been to all her open.

Nancy Addison
This is a lovely place to be pampered. The staff are super friendly, a wide range of treatments on offer, and all done to a very high standard. I always.

Marina Korey